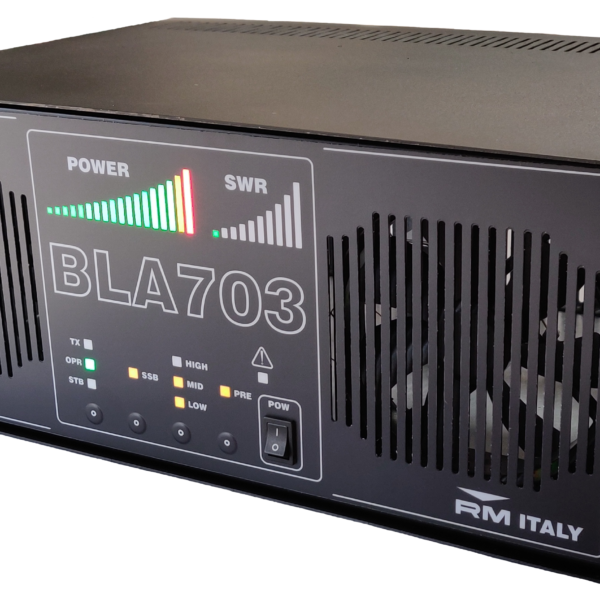 25-30MHz, Amplificatori-Lineari-25-30MHz-AC, Linear Amplifier
The BLA703 is a new Base station AC powered 500W amplifier for the frequency range 25-30MHz. It features a Switched mode Power Suppy that is both lightweight and very efficient and can be powered from 100 to 240VAC. The BLA703 will be available in both Export and FCC versions, (Band Limited 28.000MHz to 29.700MHz).
Input power is from 1W to maximum 35W for a maximum output of 500W.
The BLA703 features protection for Excessive input drive, Excessive antenna VSWR, Excessive temperature and for out of band transmissions.
The BLA703 features both high efficiency a large heatsink  with two large cooling fans for quiet and reliable operation.
N.B. The BLA703 will be available from February 2024. (Specifications (T.B.C.)
Read more
Showing 1–12 of 34 results